Philosophy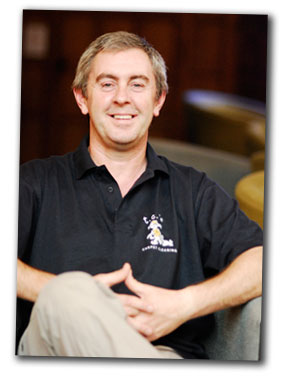 My name is Tony and I have been employed in all aspects of this business for 20 years. I have set up my own carpet cleaning company in Oxford with a view to giving my customers a really good and professional service with that all important personal touch. There are no gimmicks, no false promises and no misleading information.
I can be contacted on:
07415 - 855 920 (call or text)
01865 - 989 982
eMail Tony
Why choose my carpet cleaning company?
1) Guarantee & Satisfaction:
You will get a fully backed guarantee on my work
because I personally oversee each job to make sure that
the customer receives total satisfaction.
2) Price:
My company is competitively priced and each contract
is treated with the respect that it deserves.
3) Experience:
I have worked for several educational establishments,
letting agencies and hundreds of satisfied private customers in Oxfordshire.
Carpet Cleaning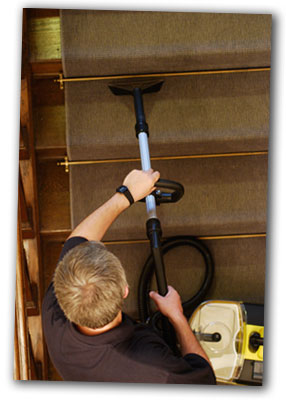 Our carpet cleaning service is quick, efficient and environmentally friendly. The end result is a carpet that smells fresh and clean (apple scent is available upon request). Your carpet will look as good as new. Moreover, the process will help to eliminate dust mites, spots and spills, allergens or pet's fur.
We use the professional Rotowash system which utilises the most modern, effective and powerful extraction system. Combined with that all-important attention to detail, our machines provide an excellent and reliable carpet cleaning service to all our clients.
I have used this carpet cleaning system in my work at Somerville College, Keble College, Wolfson College, Yarnton Manor, Kirtlington Park, Finders Keepers and the Co-op Funeral Care and can vouch for its effectiveness.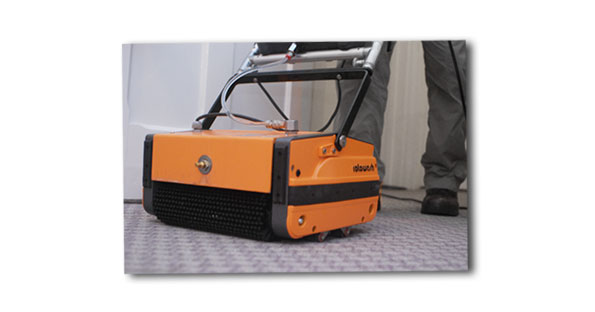 Upholstery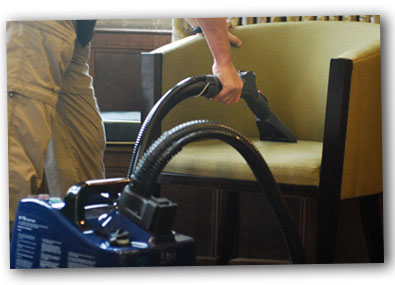 Our fabric upholstery cleaning rejuvenates upholstery, leaving it smelling fresh and clean. The fabric is dry within the hour. We use only organic products in pre-treatment, thereby extending the life of the fabric.
We utilise the professional Kärcher steam cleaning system. There are no harmful or expensive chemicals involved in the process. No toxic residues remain on surfaces an the fabric is not stained as a result. The advantage of such a system is that it cleans, disinfects and dries the fabric all at the same time.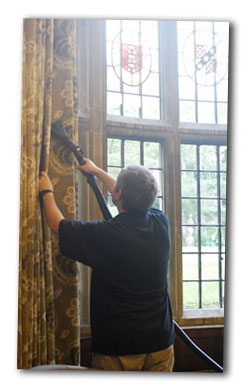 I have employed these techniques at Oxford University and in the deep cleaning of car seat upholstery. The results have been truly amazing.
Stone
Our company cleans and restores stone floors. We have particular experience in treating and maintaining flagstone floors of listed buildings in the Oxford area.
For more information, in particular which products and methods would be most suited for your individual needs, please be in touch. We will be happy to discuss your needs in person and arrange a viewing of your stone floor entirely free of charge.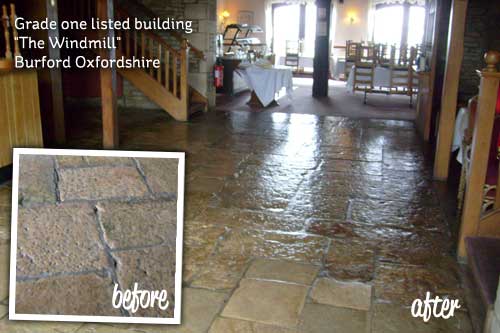 Wooden Floor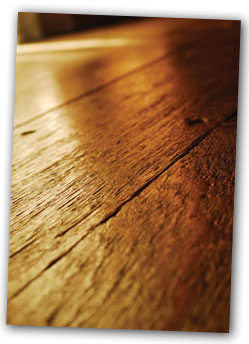 Our company treats, maintains and protects hardwood, vinyl and wax-finished floors.
For hardwood floors, we use a product called Vision 25 which is a good floor maintainer/refinisher. The benefit of this type of treatment is that the floor is dry within one hour and the furniture can be returned to the room within 24 hours. Depending on the customer's requirements, we can use a gloss or satin finish.
For wax-finished flooring, we apply a thin veneer of bourne liquid wax. The subsequent buffing results in a surface that gleams, whilst at the same time treats, feeds and protects the wood.
For vinyl floors, we spray-buff the surface resulting in a finish that is glossy but non-slippery.
I have over the course of the last few years utilised the treatments on floors at Somerville College (University of Oxford). The results have spoken for themselves.
Unbeatable prices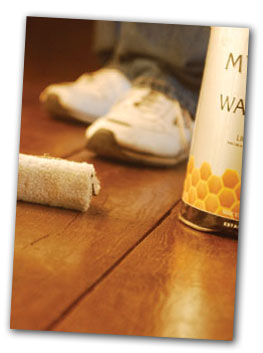 We can give an estimate for any work to be undertaken. However, our first preference is to view the area to be cleaned (free of charge), thereby giving the customer a more accurate assessment of the needs and requirements of the contract.
This ensures that at no point in the proceedings is the customer misled. In our experience, this always leads to the best possible outcome for all concerned.
Please call (01865 - 989 982) or write an e-mail to discuss your needs.
Also, please note that you accept our Terms and Conditions when confirming a booking on the phone or via e-mail.
Contact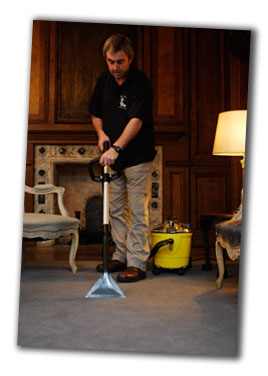 · Request a callback
· Mobile: 07415 855 920 (call or text)
· Phone: 01865 - 989 982
· eMail: tony@tcs-carpetcleaning.co.uk

If your request is urgent, please call me on my mobile. Please note that you accept our Terms and Conditions when confirming a booking on the phone or via e-mail.
Links
Read and write reviews on Carpet Cleaners
Read and write reviews on Google
The Free Directory UK British orientated web site links